For Body of Work, Gilboa was completely 'dissected.' He underwent MRI, FMRI and CT scans. He used cutting-edge technology to make exact copies of, among other things, his eyes, skull, spine, heart, liver and kidney,s and then reproduced them in shiny chrome. He also had scans made of his brain activity while he sculptured and talked about his project. As an ultimate attempt to capture creativity, Gilboa also transformed an active part of his brain into printed sculptures.
For Itamar Gilboa (Tel Aviv, 1973), the person always acts as a starting point in his work. He uses himself and his behavior as a metaphor for large, diverse themes such as migration, violence or consumption behavior, often using figures and other data obtained from research. Using various media such as sculpture, video, drawings and paintings, he translates the results into intriguing works of art. He himself is not central, however, but instead the people and networks that he thoroughly examines. He regards his work as 'social sculptures' with a message.
His work has previously been shown in Amsterdam, Tel Aviv, Chicago, London and Beijing, and comes this summer to museum Beelden aan Zee.
Body of Work is made possible in part by the generous support of Siemens Healthineers, Stratasys, Anatomy, Scannexus, Rivas Hospitals, Radboud UMC, Tel Aviv University and AMRA.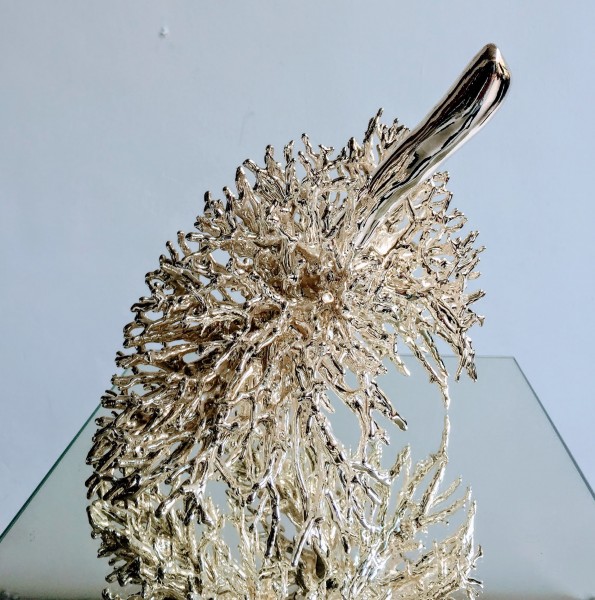 A 3D print of Gilboa's lungs in Chrome. 30x30cm