Are you looking for a special location for a company event or private gathering? We cordially welcome our guests for a variety of occasions like receptions, presentations, dinners, boardroom meetings and even wedding ceremonies. Please pay your advance visit to museum Beelden aan Zee and discover the possibilities to your liking. 
Our beautiful 19th-century building offers a wide range of possibilities from an intimate dinner in the Zeezaal to a large reception in the Grote Zaal and patios. Our long-standing working relationships with renowned caterers ensures your culinary delight.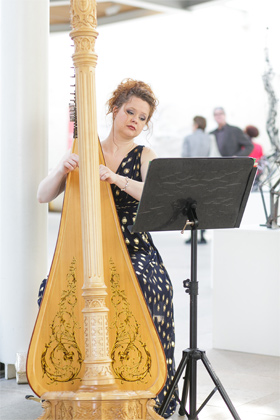 Weddings

The museum is an official wedding venue. Say 'I do' in the Zeezaal overlooking the waves, under the vaulted ceiling of Paviljoen De Witte or surrounded by works of fine art in the Grote Zaal.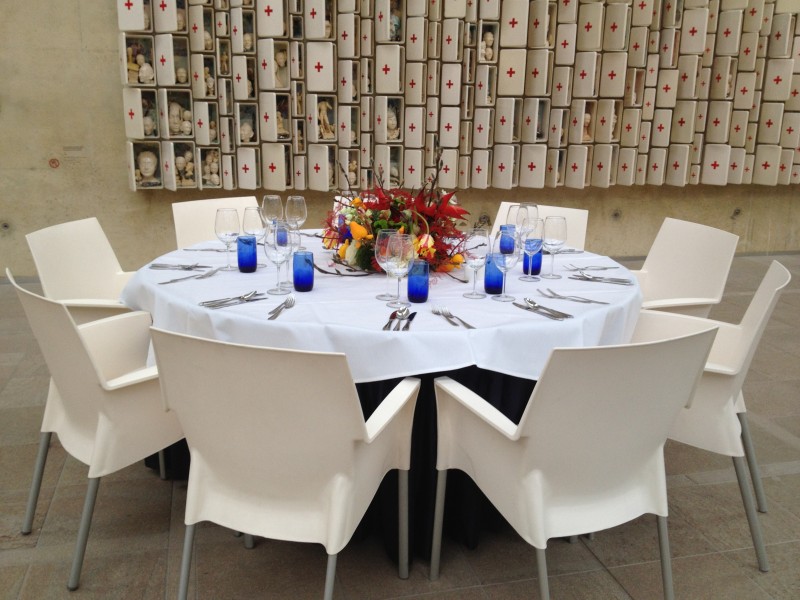 For more information about bespoke solutions, call Marie-Anne Lodder at tel. 070 358 58 57 or e-mail info@beeldenaanzee.nl

Wedding Photos

The museum is very photogenic and lends itself perfectly as a location for wedding photos. All rooms of the museum are available for this purpose. Due to the abundance of natural light, that light for which we Dutch are so famous, little extra is needed for a good picture. 
Rather than a one-off rental fee for our facilities, we ask our partners for a golden friendship, in order to continue this special new bond. For more information about friendships, visit the friends page. For further information or to book, please contact Marie-Anne Lodder, tel. 070 358 58 57 or mail to info@beeldenaanzee.nl